Fast on the heels on our last release, v4.2.1, where we added Chef Configuration Management as well as vCloud Orchestrator support, we're happy to announce the immediate availability of CloudBolt C2 v4.3. Our developers have been hard at work making significant advances in the functionality and capability of C2, our Controlled IT Self Service portal software.
Building on the advances made in previous versions, C2 v4.3 adds numerous capabilities that improve how end users and administrators alike interface with their IT environments.
New In Reporting and Visualization
Users and administrators can now view current and historical VM utilization information on environments back-ended by VMware. The "Stats" tab in the "Server View" page provides information on that server's CPU and Memory utilization.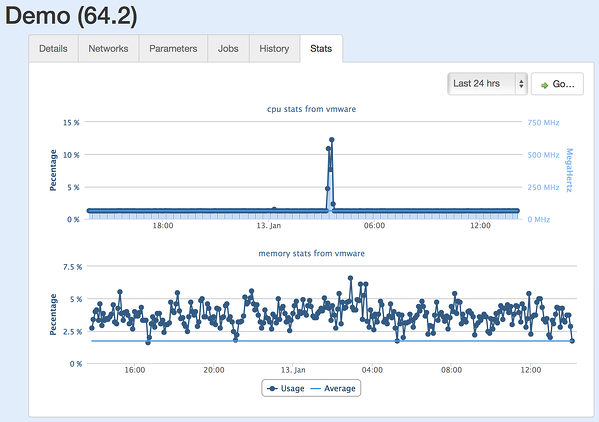 The Server Details view gains VM utilization information.
We've also added several new reports, including a per-group server count trend, which shows the rate of growth or contraction on a per-group basis. C2 v4.3 also includes a built-in report that enables users to drill down into the makeup of a selected group's servers.
Looking at a server in C2, but wondering when it was added? We've updated the "Server View" page to now include the date the server was added to C2. We've also gone ahead and included this information by default in the server list.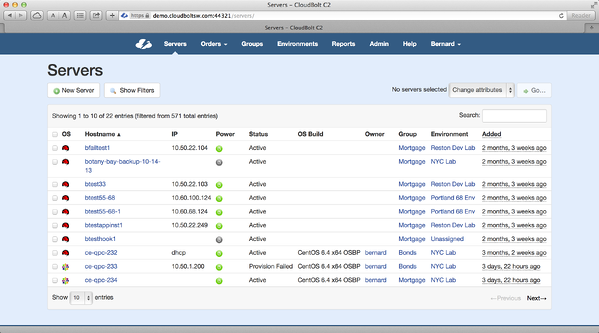 See when VMs were added at-a-glance.
Administrators that make use of the C2 CLI for advanced integrations or other purposes will be interested in v4.3's updates to the export_server_info command line. It now allows the output to STDOUT rather than just a CSV data export.
Security
We've added support for RADIUS authentication targets.
C2 v4.3 also gains the ability to forcibly limit users to a single concurrent session, meaning that they cannot be logged in from multiple locations or with multiple web browsers simultaneously. Of course, this is configurable in the event you prefer to allow multiple concurrent sessions.
UI Enhancements
Users can now add additional network interfaces (NICs) to servers anytime, not just during provisioning. Adding NICs is not just important for VM maintenance, but also enables more complicated lifecycle management capabilities, including VM promotion or demotion in and out of various environments.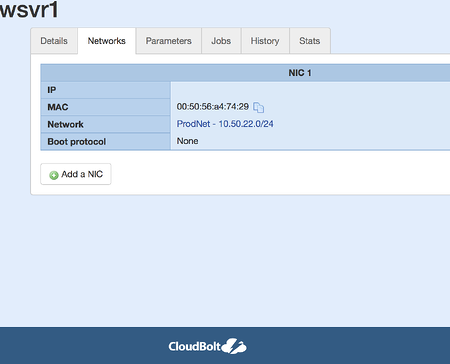 Add a NIC to a server at any time.
For those customers that use C2 in environments with 10 or 10,000 servers (or more!), we've updated C2's widget dialogs to allow for partial value filtering, better handling large environments and complex environments.
C2 now enables administrators to delete networks from the resource handler detail page. This is helpful in the event a network is no longer needed within C2.
You shouldn't have to press a power off button and then a power on button to reboot a server. We added a convenient "Reboot Server" button that does the same thing.
We've made additional speed and performance improvements in the UI. The server list page, server detail pages, logical data center environments, resource handlers, and groups pages all perform faster than previous versions of C2.
In environments back-ended by VMware, C2 v4.3 also now syncs with VMware much faster and more efficiently. Changes made directly to VMs in vCenter will be detected and updated in C2 more efficiently.
Upgrades are a Snap!
At CloudBolt, the upgrade process is just another feature. Watch our upgrade video to see just how easy it is.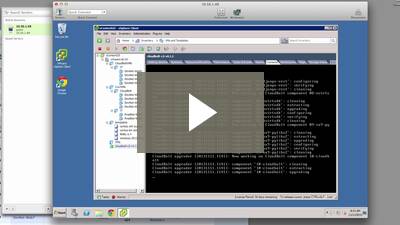 Seen enough? Request a Download today.