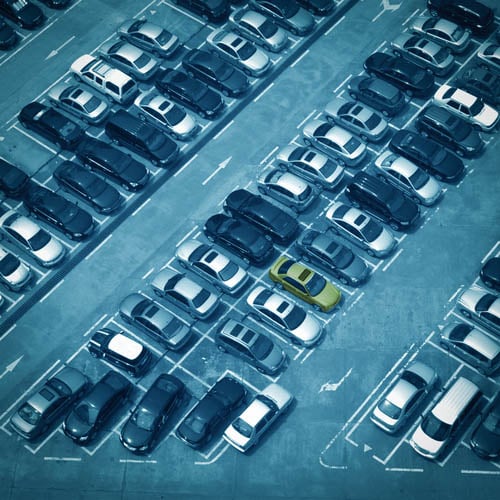 The march toward simplicity in technology and data centers is one that grows more difficult with every technical innovation that occurs. For years, CIOs and IT managers have maintained that standardization on a select provider's toolset will help simplify their IT enterprise. "Standardize! Reduced fragmentation will set you free," the typical IT vendors will shout. However, reality is just not that simple. I've made some other cases for why the mentality of strict standardization isn't necessarily all it's cracked up to be, but I'm going to take a different approach this time.
One problem that I hear pretty frequently when talking to customers' non-IT leadership and management is that they frequently lament that their IT organizations just don't understand how the business actually needs to; not just consume IT, but also track and measure various metrics from an IT organization in ways that make sense to the business.
Let's look at this a bit more practically for a moment. I used this analogy with a CFO last week, and it resonated well in describing the real issue that the non-IT leadership types have with IT as a whole.
In a large pharmaceutical company, there is a fleet of company-owned cars. A recall is needed on one year of a particular model because of poor paint quality. Upon learning that information, the fleet manager can not only tell you exactly how many of those cars she has in her fleet, but also tell you exactly who each car is assigned to, which ones are green, and the home address of that car. The fleet manager is able to present information about her part of the business in a way that makes sense to management. How is it that IT does not operate with the same level of intelligence?
Now let's apply the same thought process to IT. The CFO wants to know what percentage of the IT budget is being used by a particular project. Enter the IT organization. The real numbers behind the CFO's request are daunting. The IT organization is juggling thousands of VMs, different licensing models and costs for software, different hardware, multiple data center locations, and a convoluted org chart, just to name a few. Different environments have different cost structures, and therefore add complexity to reporting because of the requirement to understand not just what a VM is running, but where it is running.
And that's a relatively uncomplicated example. What happens when you start to add things like applications, software licenses, configuration management tools (HP SA! Puppet! Chef! Salt Stack!), multiple data centers, differing virtualization technologies (VMware! Xen! KVM!), multiple versions of the same technology, multiple project teams accessing shared resources, multiple Amazon web services public cloud accounts, etc.
From a seemingly simple request, we have revealed the main frustration that the non-IT leadership faces nearly every time they have a seemingly simple request. At core to the problem is that the IT processes and technologies were not built in a way to provide this transparency. Instead, technologies such as virtualization, cloud, networking, etc. were designed and implemented to provide high availability, and meet an SLA. They were not designed to offer reporting transparency, or cost accountability. The end result: IT the Business cannot understand IT, and vice versa.
The good news is that the capabilities needed to resolve this imbalance are present today. When implemented in an environment, CloudBolt enables IT managers to answer the questions their non-IT leadership is asking. "CloudBolt enables IT in a Business Context". CloudBolt C2 solves more than just the problems that CIO, CTO, and IT Directors and Managers have. For the first time, C2 enables the non-tech leadership to view IT in a way that's analogous to how they look at any other portion of their business, which is both good for business, and IT.
It's time for IT in a Business Context. It's time for Business-Driven IT.
Take a look at our Benefits Overview, and see how we can make a difference today.