Most end users of IT Organization services have one thing in common: They just want access to the resources they need. They don't like waiting, and frankly, the more you as an IT organization make them wait, the more likely they are to just go around you and create a nice little shadow IT environment. And even if they don't branch off on their own, they're likely to let you and others know they're not happy.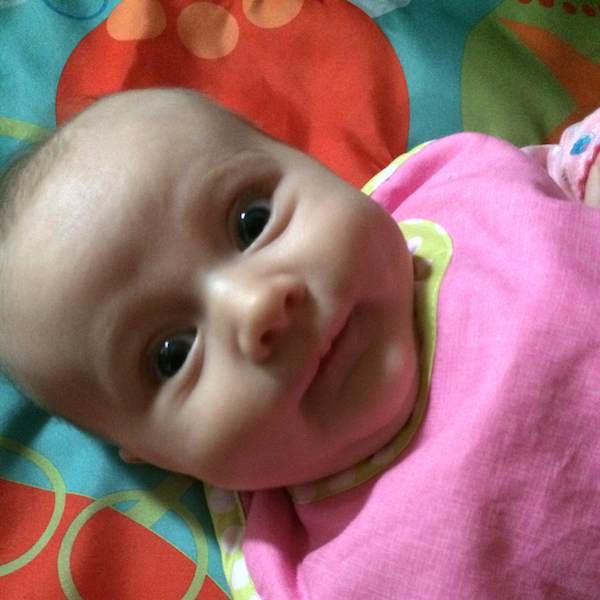 My lovely daughter reminds me of some users I've worked with. They'll definitely let you know when they are not happy, and you'll probably come to regret whatever it was you did to piss them off.


In my travels, it seems to me that most IT organizations get—at least at some level—that they need to improve the level of service to the end user, but from there, they tend to lose their way about how to actually make that happen.
Path to the Cloud?
IT's typical response to the end user pain is almost universally "Cloud!" This is great, except for the fact that the term "Cloud" has moved from maximum hype to beyond meaningless. The core issue is that once the concept of building a "Cloud" comes into the conversation, IT organizations invariably start long and convoluted planning processes about how they'll be re-engineering the entire environment, what they need to buy, and the services they need to implement it. Oh, not to mention fabricating what all of the other Cloud requirements are. There will be negotiations and there will be fiefdoms resistant to change. There will be arguments and disagreements.
IT will finally reach an agreement, and look to begin implementing a large solution stack that will take lots of contracting, money, and professional services to implement. Many months later in the most agile organizations, IT will have something that they can show to the end user.
All the while, end users have been patiently waiting. Even if they've been involved in the Cloud planning process, with little to no improvement after months, they wonder how a seemingly simple request of "we just want our resources now instead of later" turned into such a massive engineering effort.
Tactical Quick-Win
I've written before about how IT and Business speak different languages. The end users want IT Self Service. The IT Organization takes that requirement and rolls it into a larger cloud strategy, delaying and over-complicating a simple need.
IT Self Service is at the core of a cloud-enabled organization. What IT fails to understand is that there is significant value in providing a tactical quick-win capability to end users in need. IT values not having to replicate a bunch of work by implementing a tool that can't grow and mature as their cloud adoption strategy takes shape. End users just want IT Self Service. IT needs and very much wants to ensure that deployed VMs and applications are governed and backed by policy that ensures they're secure, effectively tracked, and accountable to specific users and groups. And once again, end users just want IT Self Service. IT wants to ensure they remain in control of their environment. After all, their jobs depend on it.
Just in case you haven't picked up on my theme yet, end users don't care a lick about Cloud. They just want to be able to get near-immediate access to resources they need to get their jobs done. Cloud to them could mean any one of a thousand different things—most of which are meaningless in the realm of IT.
In the hundreds of customer conversations that I've had since I started with CloudBolt, one theme is pretty common: many IT teams think that in order to be successful—and relevant—IT Self Service alone is insufficient. Successful IT organizations, however, share something in common: They know that IT Self Service isn't just important, it's everything when it comes to improving the interaction with end users.
Goal: Positively Impact Users
IT Organizations that are embroiled in a long and complicated Cloud strategy and implementation cycle must take steps to rapidly improve the level of service to lines of business. A tactically focused implementation of an IT Self Service software tool that offers immediate benefit to the end users and lines of business will go far to placate angry and disillusioned end users. This quick win helps to keep the IT Organization as a whole relevant. It is certainly important that your IT Self Service solution be not only quick to install but have expanded capabilities as you seek to broaden your organization's approach to 'Cloud' but that immediate response to your IT consumers is paramount to the IT group remaining relevant to the overall organization.
Our CEO John Menkart previously wrote about how IT Organizations need to mature to become broker/providers of resources. The subtext of this is that it is the IT organization that decides who can run what, and where they can run it. End users again have little concern about where something is deployed; just that it is rapidly deployable, and meets performance, access, and (occasionally) cost metrics.
IT Organizations can also enable public cloud capabilities into their IT Self Service Portal. To that avail, IT Orgs with capable IT Self Service portals are much closer to hybrid cloud than they likely think.
Expanding on the normal wins from IT Self Service, controlled IT Self Service offers the needed level of policy-backed automated IT Self Service provisioning, while also ensuring that IT, process, and procedure is always followed. Reporting enables IT organizations to provide critical metrics back to lines of business in ways that have not previously been discoverable or reportable. Lines of business need this visibility and have in most cases been frustrated by the inability for IT to provide this for some time. (Yet another big win for the business.).
The scenario gets even better when the IT Organization realized that a good Controlled IT Self Service Portal will actually afford them the control that they need, and offer a quick-win "your-life-is-getting-better now" solution to end users.
So sit back, and think about what your goals with Cloud are, vs. what they should be. Then give us a call. We'd love to demo the C2 Controlled IT Self Service portal for you.