CloudBolt's simply powerful cloud management platform has always been available as a virtual appliance. We enable you to manage your virtualization, private cloud, and public cloud environments all in one place. Because our customers work in multi-cloud environments, though, we've received multiple requests to run CloudBolt on-demand in the public cloud. We listened, and we're pleased to announce CloudBolt availability in the Microsoft Azure Marketplace as a pay-as-you-go application.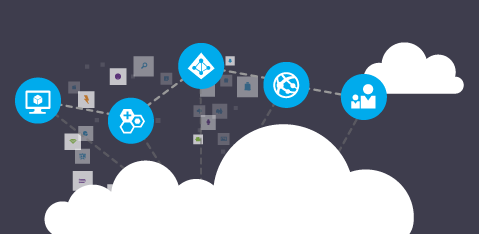 To get started, go to https://azure.microsoft.com/marketplace and search for CloudBolt. Click on the CloudBolt logo and you'll be presented with two options:
CloudBolt Free 25 VM Pack is a Bring Your Own License version that's free for non-production use for up to 25 virtual machines. You pay only for your Azure instance time. Otherwise, it's free to use, forever. Whether you're just beginning with multi-cloud management or you're testing a variety of CMP products, this is a great way to get started with CloudBolt. All you have to do is pick your Azure instance, request a license by return email, and follow the quick installation guide. You'll be up and running in minutes.
CloudBolt 125 VM Pack is an on-demand version for managing up to 125 virtual machines. You pay only while the instance is running, and usage is billed through your Azure account. The license is built in. You pay a low hourly rate along with your Azure usage. Simply pick your Azure instance and follow the quick installation guide. Before you know it, you'll have powerful cloud management, IT automation, user self-service, and usage/chargeback reporting at your fingertips.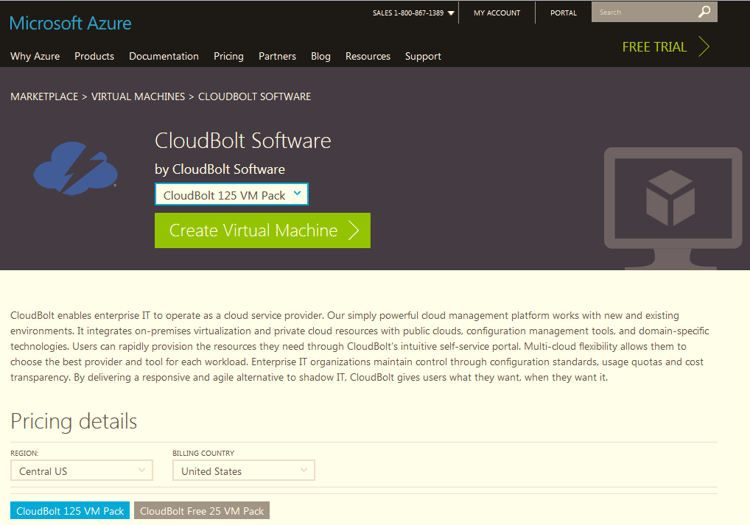 If you have more than 125 VMs – as most of our customers do – contact us at info@cloudbolt.io. We can easily manage thousands of VMs across a wide range of virtualization and cloud environments from a single CloudBolt instance. And we work with legacy, brownfield environments as well as new, greenfield deployments. All of which makes CloudBolt the central console for management, security, reporting, and control of your entire IT infrastructure.
Cloud computing is all about ease of consumption. By offering CloudBolt in Azure, we're making it that much simpler to manage multiple clouds from the cloud.
CloudBolt = Flexibility + Control