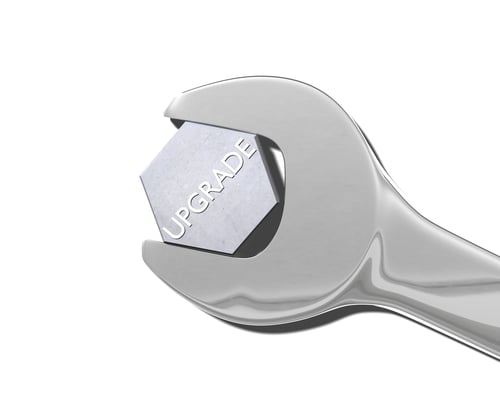 We continue to innovate C2, the next-generation cloud manager that provides the easiest self-service IT portal available on the market.
The development team has been hard at work, and is proud to announce the release of CloudBolt C2 v3.7.1. We've focused this release on feature enhancements that provide more information to the end user, as well as more administrative control over certain aspects of provisioning through C2 and managing C2 resources.
For end users and administrators alike, we've added a progress bar to the order details page. As jobs are executed, the progress bar will let the requestor know what a provisioning job's progress is. As C2 allows for multi-server and multi-environment orders, this progress bar works equally well in single or multi-server orders.
When ordering a virtual machine, the requestor can now see the quota impact of the request in the ordering window. We have found that making this information visible to the end user results in more efficient request use of resources.
Administrators also have a new UI for managing CloudBolt Resource Pools. CloudBolt Resource Pools allow Administrators to create pools of IP addresses, VNC ports, and other parameters that would normally require manual input. For example, an administrator can assign a pool of IP addresses to C2, which will then automatically select and mark as used a resource as needed. CloudBolt will not allow a resource's re-use until the existing resource is released. This allows C2 to further automate previously manual processes.
Also benefitting administrators is a more efficient VM synchronization engine. C2 now ingests and synchronizes VM information from VMware more efficiently, which has resulted in a significant performance improvement. This means that changes made to VMs using the vSphere or vCenter interface are more rapidly detected by C2.
In v3.7.1, we've made similar performance improvements to the AMI import process for the Amazon Web Services connector.
Our deep integration with HP Server Automation continues to remain a priority. In addition to officially supporting HP Server Automation v9.14, we now support the import and installation of HP Server Automation OS Build Plans through the C2 interface. If you haven't tried unifying your virtualization with your data center automation/configuration management, you're really missing out.
As you can see, we've been pretty busy, but this was just a dot release! We've got some great things cooking in our development shop that you won't want to miss.