CloudBolt's C2 product

adds self-service virtual and physical infrastructure, on top of existing data center infrastructure and virtualization platforms, coupled with "unique" functionality.
ROCKVILLE, Maryland—April 22, 2014— Gartner recently announced that CloudBolt is one of only 3 companies named in the 2014 Cool Vendor in Cloud Management report. Gartner Cool Vendors are selected because their capabilities and solutions are well differentiated from other service providers in their respected spaces, offer "cool functionality," and unique go-to-market strategies.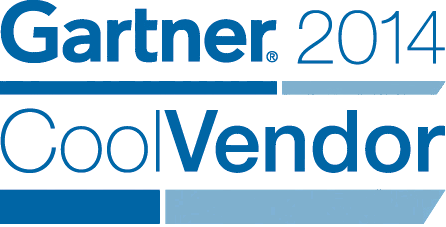 CloudBolt's product, C2, was recognized by Gartner due to its unique features and capabilities, including, "software license management, cloud automation supply chain validation to highlight broken workflows and orchestration procedures, as well as highly intuitive and customizable user interfaces that enable customers to get up and running to attain value quickly."
"Our goal with C2 has always been to change the way IT organizations interact with businesses," said John Menkart, CloudBolt's CEO. "Gartner's selection of CloudBolt as a 'Cool Vendor' re-enforces that we're accomplishing our goal."
"The fact that Gartner's decision to include CloudBolt factored in a significant amount of customer feedback highlights what our customers have been telling us: C2 is far easier to use and implement, and does a better job of solving their complex IT issues than other available products," Menkart added.
In addition to features highlighted in the report, Gartner VP Distinguished Analyst Donna Scott also recognized that CloudBolt's C2 is uniquely well suited for existing environments, stating, "Unlike most CMPs, which operate best in 'greenfield' (newly provisioned) environments, C2 offers fast time to value for adding self-service virtual and physical infrastructure, on top of existing data center infrastructure and virtualization platforms."
"Since beginning to execute our go-to-market strategy mid-last year, we've seen tremendous interest in our offering," said CloutBolt's Justin Nemmers, EVP of Sales and Marketing. "We've nearly doubled our total customer count since March 1st, and that trajectory shows no signs of slowing down."
"As IT organizations move to private and hybrid cloud-based solutions and architectures, they need better and more efficient ways to scale their organizations, while re-using their existing technologies and investments," Nemmers continued. "C2 helps these organizations by enabling a fully automated private and hybrid cloud across a large set of connectors to third-party management products including VMware, Red Hat, Citrix, Amazon, Chef, Puppet, HP, and others."
Thanks to C2's rapid time-to-value, customers are able to rapidly achieve IT organization agility goals, often reducing IT administrator involvement by 90-95%, enabling them to focus on value-added tasks. Because C2 integrates with leading configuration management tools, users can seamlessly request and deploy entire application stacks on-demand, accelerating overall application development and deployment.
Want to see more?
About CloudBolt Software
CloudBolt Software transforms how IT interacts with Business. CloudBolt C2 is an on-premises unified IT manager and IT self service platform that leverages existing IT resources and technologies to create a private and/or hybrid cloud environment in minutes. C2 enables IT organizations to be more agile, automating the request, provisioning, and ongoing management of systems and applications from an intuitive user interface, or through a common API. The ultimate benefit of CloudBolt C2 is the ability to leverage a new business model for effectively metering, provisioning and managing IT using products from multiple vendors in multi-stack environments without regard for the underlying infrastructure. Please visit www.cloudboltsoftware.com for more information and resources about CloudBolt C2.
Disclaimer: Gartner does not endorse any vendor, product or service depicted in its research publications, and does not advise technology users to select only those vendors with the highest ratings. Gartner research publications consist of the opinions of Gartner's research organization and should not be construed as statements of fact. Gartner disclaims all warranties, expressed or implied, with respect to this research, including any warranties of merchantability or fitness for a particular purpose.
Gartner, Cool Vendors in Cloud Management, 2014, Donna Scott, Milind Govekar, Gregor Petri, Bob Gill, April 17, 2014
###