School is back in session, and thanks to CloudBolt, a whole new wave of students have gained real-time access to university server resources like never before. Thankfully, you don't have to be a huge university or multinational retail company in order to provide immediate and controlled access to on-premises and cloud resources. You just need CloudBolt... and we've just announced the immediate availability of CloudBolt v4.5.2.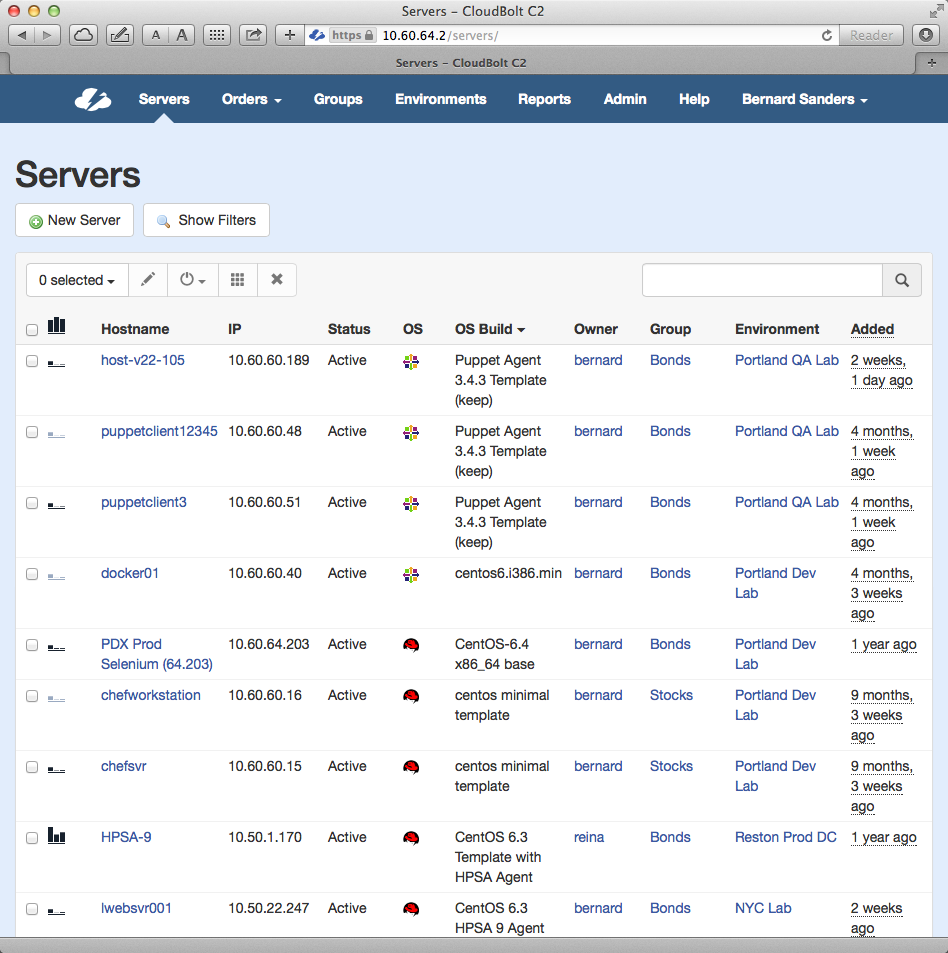 From the "Even the smallest details count" category: The Server List now includes a pictograph that displays relevant information about server size.
This release focuses on further extending our leading capabilities deeper into the technologies we support. In this release, we've improved and updated various connectors that now enable you to:
Deploy and manage VMware vCenter Linked Clones
Apply per-server node attributes in Puppet Automation
Increased support for Microsoft Azure public Cloud
More thorough VM detection in OpenStack and GCE environments
Improved rate calculations for OpenStack, GCE, and Microsoft Azure clouds
We've also continued our focus on usability. We've made several UI updates and tweaks to improve how users interface with CloudBolt. Users and administrators alike can now manage servers from individual resource handler, environment, or group page views, which can save mountains of time.
The ease at which administrators can mold CloudBolt into environments is a huge differentiator for us. To further extend this considerable lead, we've added several key things:
Hostnames can be auto-generated from a template
Parameters can be constrained
Users can specify passwords for Ubuntu instances
Automatic re-entry verification for user-entered password fields
The Service Catalog has also seen its share of updates (and wait until you see what we have coming up soon!).
You have unparalleled ability to control your IT environment with CloudBolt, but now can easily search for terms right within the Administration page, where CloudBolt will now show you the relevant configuration areas that match your query.
LDAP and Active Directory are a must in environments of all sizes. You asked for, and we have now delivered a much more straightforward UI for adding and configuring LDAP and AD entries, and you can now also sync and map existing LDAP and AD groups to CloudBolt permissions.
That's just the start. We've included over 20 features and improvements in v4.5.2, and it's still just as easy to update as ever. Current users can find the 30 MiB upgrade in our support portal.
New to CloudBolt?
We'd love to hear from you.