Call it what you'd like: Cloud Management Platform, Cloud Manager, or even a Virtualization Manager, but one fact remains-- technology that unifies the management and provisioning of your IT environment is here to stay. If you're not already looking at one to help reduce I&O expenses, you should be.
At a high level, Cloud Management Platforms such as CloudBolt Software's Command and Control (C2) provide a layer of management on top of existing virtual environments. We drive a greater value from existing virtualization and data enter automation/configuration management tools by unifying the management and visibility. A world-class Cloud Management Platform provides visibility and control of your IT environment mapped to your business via a single pane-of-glass. That sort of cohesive internal management makes IT more agile and can lower costs.
Of course, we can't stop there. In a recent Gartner poll, 47% of IT groups planned to have some type of hybrid cloud deployment by 2015-- so any reasonably capable Cloud Management Platform must also provide the same level of management and oversight over public cloud instances and deployments.
Together, these capabilities allow IT line of business owners to rapidly transform their organization into a more agile part service-provider and part cloud broker.
This, according to Gartner, is the likely path of successful IT organizations that are under a near-constant assault from public cloud providers such as Amazon Web Services and Rackspace. There is no area of business IT that is safe from this attack. Public cloud vendors in the US and other countries are even now racing to stand up government-only environments, which meet the copious requirements—which often amount to pages of standards required to host many government applications.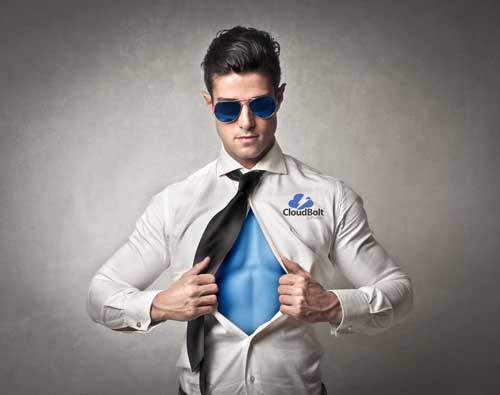 Transformation must happen.
To me, the conclusion for any business leader in IT seems to be crystal clear: transform or be transformed. This is where effective cloud management comes into play. By all reasonable accounts, you're either already virtualizing, or have virtualized most workloads capable of being hosted in this model. The task does not end there. You must transform your IT organization to be more agile-- more able to respond to the needs of the greater business in less time, and lower cost than the big public providers are able to accomplish. The only path to this situation is effective cloud management.
It's a little more complicated than just providing a self-service portal to your users. There is still significant amounts of policy that need to be updated and adapted to a cloud-enteric world, be it private, public, or hybrid. You need to continue to provide end-to-end life cycle management, and must be able to deliver the applications that end users need, while doing so in a manner that is controlled and well understood.
Our recommendation? Layer in a cloud management technology that will work with what you have in place today. This way, you have the ability to adopt new technology and adjust your processes gradually, and as it makes sense, vs. the infrequently successful and high cost approach of large infrastructure deployment and vendor lock-in. Gradually molding your business processes into a cloud-centric model produces a higher success rate, as it provides you the ability to gain immediate benefit: getting resources to users more rapidly, but while also allowing you to plan how best to further implement your newfound flexibility. This approach solves many common needs:
Move dev/test to public cloud resources?
Implement resource quotas? Modify approval processes?
Make more public cloud resources available as needed?
Implement charge or show-back accounting for resource consumption?
Have a look at our Cloud Management Platform. We think you'll find it not only has industry-leading capabilities, but will be easier to use and integrate into your existing processes than literally anything else out there, and at a CapEx and OpEx that cannot be beat by anyone in the industry. But don't take our word for it-- download it for free and get started today.